I decided I'd make the
into a Sunflower.

Thank you Katie!
Thank You Bonnie and Trish!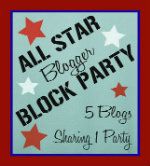 Thank You Meg!
Cut cardboard a bit larger
than the inner circle,
Position it under the wreath.
Before gluing the circle into place,
I glued on a pull tab from a vege can as a
hanger - these pods are very light weight.
Flip back over and poke holes to insert the
smaller "claw foot" stars. I used an old wooden cuticle tool. Start in the center and work your way out. I used some that I had already painted red. Protect the painted sunflower by placing paper around it;Spray paint your "seeds", let dry and hang.
I recommend indoor use for these projects.
To see the pods in the natural state,
click HERE